IT'S HERE
The Newest CD by
Willie West
"When Love Ain't There"

---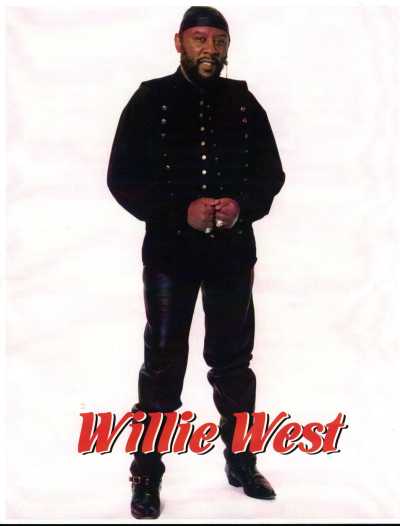 ---
Yes folks it is time
for you to step up
and experience for yourself what
Carl Marshall and Willie West
have mastered. This production is truly a showcase
of talents that we knew they both have.
Willie West once again has shown us that he still can climb higher.
Expanding on the high note he has with his hitit CD
"From West... With Love"
he shows the world he ain't standing still!
&
Carl Marshall has shown his colors as he did with
"Channel Weather" by Bobby Love.
Pulling out all the stops, he is really something.
A talent of the 21st century.
Stay and sample what this wonderful collection has to offer,
You will be glad you did!
Only
$15.99
and that includes shipping
Order your copy at:
(504) 241-2889
uptownrulers@yahoo.com
or by mail at:
Uptown Rulers, D.T. Records
P.O.Box 26802
New Orleans, La.70186
Order today via email at: uptownrulers@yahoo.com

or by phone at (504) 241-2889

New Toll Free Number!
1-866-204-1890



downloadable mp3's or hard copies available
or order by mail: P.O.Box 26802, N.O.La., 70186
overnight shipping available